A huge thank you for your generous donations.
€550 was raised for Crumlin Children's Hospital.
St. Vincent de Paul Food Appeal
There will be a box in each classroom from Friday the 7th of December to Thursday the 13th of December for our Annual St. Vincent de Paul food appeal for non-perishable food items or small gifts. All hampers will be distributed within our locality. We appreciate your support.
Congratulations to everyone involved in this years cake sale. A special mention to Mr Ward's 6th Class for all of their hard work and for planning such
a wonderful day. We raised an incredible
€
1330.
Well done everyone!
Celebration of the Harvest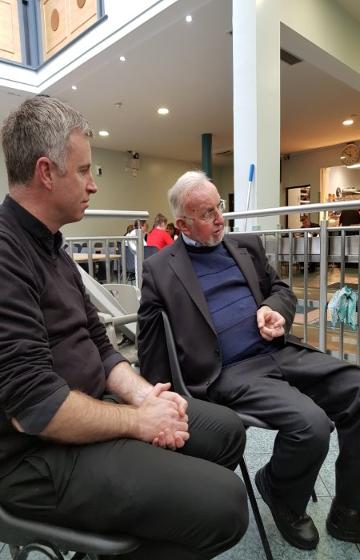 Our confirmation class visited the Capuchin Day Centre in Dublin to present our parish donations.
Reducing Anxiety in Children & Teenagers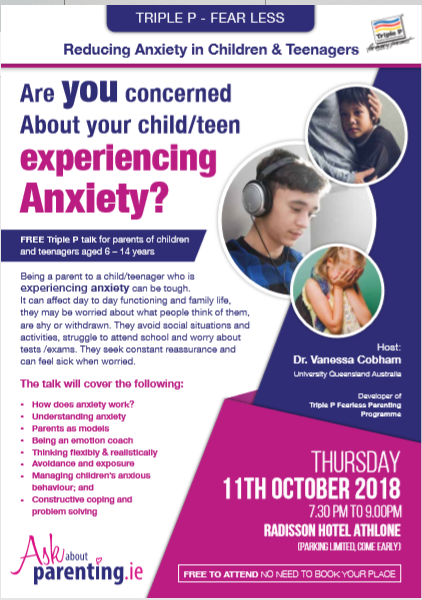 Clothes Recycling
€517 euros raised from our clothes recycling drive.
Money raised will help fund our book rental scheme.
Jersey Day was a great success and much needed funds were raised in aid of Tanzanian Heavenly Homes. Well done everyone! Carlow Rising!!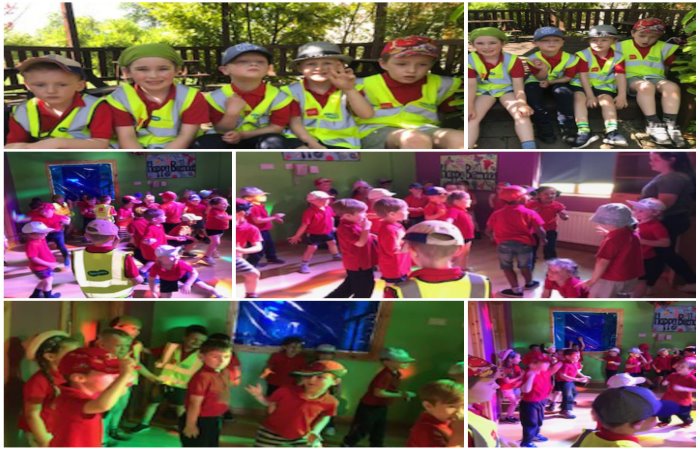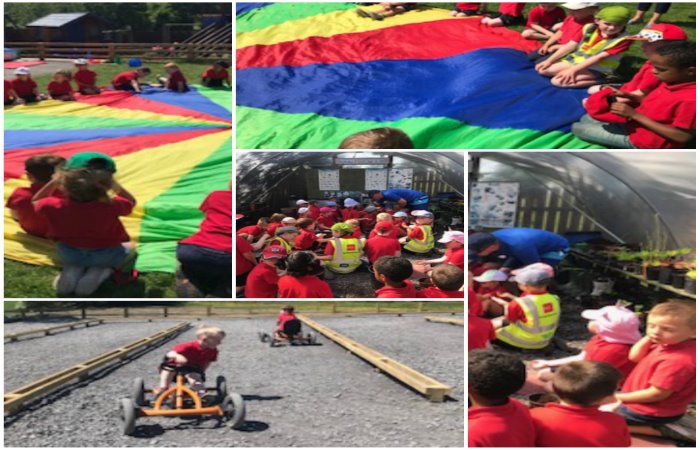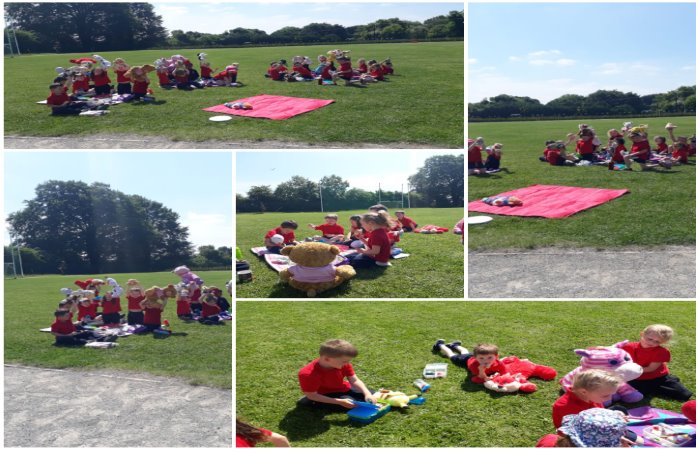 Tesco Bag Packing
We raised a fantastic €870
A HUGE thanks to all who helped out
All proceeds will go towards our sensory playground
A huge thank you to all who contributed to the 'Blue Day' on Friday!!
€480 raised for equipment in Tír na nÓg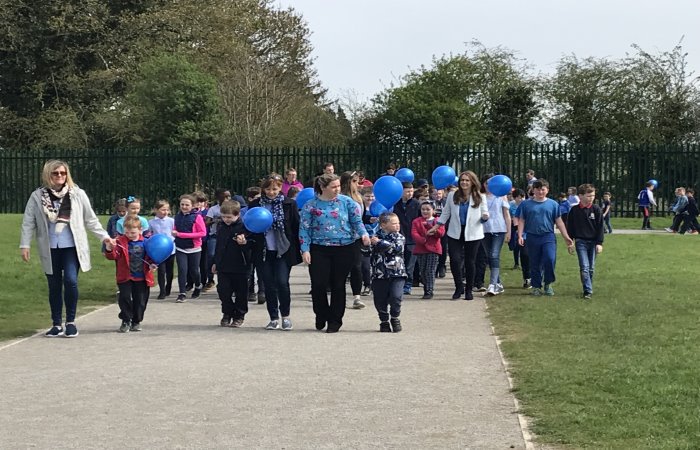 Our Young Entrepreneurs in 6th Class
Raising the Junior Entrepreneur Programme Flag
REME Ltd presents 'Book Buddies', chosen product for our JEP, pictured at our showcase day held on Friday 13th of April.
'To eat is a necessity, but to eat intelligently is an art'
Our Healthy Eating Committee have been busy teaching us how we can live happier lives by eating healthier food!
Anti Bullying Poster Competition
Winners of the Anti Bullying Poster competition!!
Well done to everyone who took part!!
We would like to thank everyone who bought
Easter Chicks in aid of Cancer Support Charity LARCC
We raised an incredible €540
Christmas Raffle Winners
1st: Large Hamper - Aaron Gleeson
2nd: Small Hamper - Grainne Maye
3rd: Kingdom of Sports - Brian Costello
4th: Rock & Bowl, 1hr bowling - Hannah McGuire
5th: Brenda's Hair - Ella Greville
6th: McDonalds - Francis Doyle
7th: C. Passes - Tommy McArdle
8th: Vodka - J.W (other name on card Steven Sullivan)
9th: Game - Amber Glennon
10th: Biscuits - Alannah Mooney
11th: Biscuits - Margaret Morley
Christmas Jumper Day
Christmas Jumper Day in aid of Our Lady's Children's Hospital, Crumlin will be held on Thursday 21st of December 2017. All donations welcome.
Parents' Association Christmas Raffle
Parents' Association Annual Christmas Raffle will take place on Wednesday 20th of December 2017. Raffle cards to be returned to the school by Friday 15th of December.
C

arol Service
1st-6th Class Carol Service, will be held in St. Joseph's Church on Wednesday the 20th of December 2017 at 7:30pm. Happy Christmas!
Junior & Senior Infants Christmas Play
Junior and Senior Infants Christmas Play, will take place in the school hall on Wednesday the 20th of December 2017.
Jnr Infants: 1:30pm
Senior Infants: 11:30am. Happy Christmas!
Trunk or Treat Thanks
St. Joseph's N.S. would like to thank everyone who participated in a wonderful Trunk or Treat this year. In particular, we would like to thank all those who supported our big day with fantastic prizes.
Harvey Norman Smyth's Hardware Killucan
Topaz Roma
Papa Entis Colour Trend
If you are the owner of ticket number 311, please call into the school office to collect your prize.
C

harity Clothing Collection
St. Joseph's N.S will host a charity clothing collection to help the NCBI raise money for people in Ireland experiencing severe problems with their eye-sight including blindness. Bring your previously loved clothing, linen, curtains, belts, handbags and shoes (paired) in a large plastic sack to school. No cushions, duvets, pillows, socks or underwear please. Collection Day: Friday 17th November
Blessing and Official Opening
The school will be blessed and officially opened by The Most Rev. Michael Smith on Friday 29th of September.
Belvedere
The annual Cross Country Championships in Belvedere will take place on Wednesday 27th of September.
Football training has started
Football training has started on Thursdays during school hours for 1st, 3rd, 5th and 6th classes. It is compulsory for all children playing football to wear a gum shield. Senior infants, 2nd and 4th class training will begin after mid-term.
Copyright St.Joseph's N.S. Rathwire