Child of the Week 6/12/19
Well done to our latest Children of the Week!
Lego and Beebots were a huge success this year.
A huge 'thank you' to Mrs L'Estrange for organising these wonderful activities.
Child of the Week 29/11/19
Well done to our latest Children of the Week!
4th Class performed brilliantly and enjoyed the
FAI soccer tournament in Multyfarnham!
Child of the Week 22/11/19
Well done to our latest Children of the Week!
Well done to all involved in another amazing Science Week in St. Joseph's N.S!
Child of the Week 8/11/19
Well done to our latest Children of the Week!
Every School Day Counts attendance campaign will commence during the month of November. Attendance, Retention and Participation are the cornerstones of Tusla Education Support Service. The primary focus of this campaign is on improved attendance, in order that students can attain the best possible outcome from their time in education.
The school came out to congratulate the new Leinster Champions!
Child of the Week 18/10/19
Well done to our latest Children of the Week!!
Emer Conlon author of Vroom Town visited the infants on Thursday to read one of her popular stories. She introduced the children to the characters from the stories before reading about Screech the small truck caught in the cave. You can check out vroom-town.ie for games and where to buy her colourful books.
6th Class showed wonderful creativity preparing for Harvest Mass this year!
Well done to all involved!
Child of the Week 11/10/19
Well done to our latest Children of the Week!
Child of the Week 4/10/19
Well done to all our latest children of the week!!
Camogie County Champions!!
Congratulations to the Raharney senior camogie team.
Let's hope they continue their winning ways!!
Child of the Week 27/09/19
Well done to our latest
Children of the Week!!
A great day was had by all our athletes in Belvedere today.
Child of the Week 20/09/19
Well done to our latest Children of the Week!
Jersey Day in aid of Fionn McAnaney
Child of the Week 13/09/19
Well done to our latest
Children of the Week!!
Comhghairdeas!! Iarmhí Abú!!
All of our students were inspired today when we had an amazing visit from the
All Ireland Camogie Champions!!
Jersey Day!! (No Dublin Jerseys Please!)
The school will have a Jersey Day on Friday 13th September to raise funds to help with Fionn McAnaney's (Fionn's Journey) ongoing recovery from a major operation in the U.S. Fionn is the grandchild of Maureen Ahearn, a past parent and friend of the school. All donations will be greatly received.
The very best of luck to the Westmeath Camogie Team, especially to all our local Raharney girls: Pamela Greville, Fiona Leavy, Laura and Aoife Doherty, Aoife O' Malley and Anna Weir. Aoife is a past pupil of our school and we hope she'll bring the cup homeon Sunday. We'll be cheering you on all the way. Support the girls and fly the flags high. Iarmhí Abú!!
Well done to our latest
Children of the Week!
Budding Writers in 5th Class
Our budding little writers in 5th class entered An Post/ INTO Write-a-story competition and were lucky enough to win a workshop with author Sarah Webb.Sarah gave us a very interesting workshop on how to create and develop a story. The class had a great time using their imagination to write their own story. An Post also surprised the class with backpacks and pencils.
St. Joseph's N.S. band together for water safety!!
Havoc Hair Day organised by our Parents' Association
in aid of Focus Ireland was a huge success!!
Thanks to the Credit Union for funding
our Parents' Association
in this wonderful endeavour.
Well done to this months 'most improved' athletes from our
timed laps challenge!!
6th Class teach the students of Froebel College...….
A huge 'Thank You' to all involved in our book fair!!
Soccer League Presentations
Congratulations to all who took part in our lunchtime soccer league!!
Raharney Utd were this years Champions
after a great victory over Manchester Utd
in the final!
Columba College
Dear parents/guardians, Columba College are having a "Careers Information Evening" this coming Thurs 11th April @ 6pm, Minister for Education Joe McHugh will be arriving at 6pm to Open this event, weather permitting a helicopter from the Garda Defence Unit will be landing on site , many universities, IT's, Companies, Garda, Army etc will be exhibiting, you are more than welcome to attend this event in Columba College.
Book Fair will run from Monday 8th of April to Thursday 11th April in room 5. Parents are welcome between 9:15am to 9:45am and 2:15pm to 2:45pm.
Triple P Parenting Programmes
Kindness Matters
in St. Joseph's
Well done to our artists for all their great work!
Confirmation will take place on Wednesday the 3rd of April in St. Joseph's Church, Rathwire at 11am. We are asking guests to arrive at 10:30am to avoid any disappointment or delay.
An Evening with David Coleman
Your child, Social Media and Internet Safety
Mullingar Park Hotel
Thursday 28th March @ 8pm
Our School Library - Official Opening
World Down Syndrome Day 21/03/2019
Parent's Association and Mullingar Athletic
A huge thanks to the St. Joseph's N.S. Parent's Association and Mullingar Athletic for providing us with new goals and new footballs which will make our lunchtime league even more enjoyable for all.
Reducing Anxiety In Children
Charity Clothing Collection
We are planning to teach a personal safety education programme called Stay Safe over the next few weeks. The aim of the Stay Safe programme is to teach children personal safety skills so they can look after themselves in situations which could be upsetting or dangerous. It deals with common situations which most children will experience at some stage or other, e.g. getting lost or being bullied. The Stay Safe programme is part of the Social, Personal and Health Education curriculum which all primary schools are required to implement. Co-operation between parents and teachers is essential to the success of this programme.
A huge thank you for your generous donations.
€550 was raised for Crumlin Children's Hospital.
St. Vincent de Paul Food Appeal
There will be a box in each classroom from Friday the 7th of December to Thursday the 13th of December for our Annual St. Vincent de Paul food appeal for non-perishable food items or small gifts. All hampers will be distributed within our locality. We appreciate your support.
Congratulations to everyone involved in this years cake sale. A special mention to Mr Ward's 6th Class for all of their hard work and for planning such
a wonderful day. We raised an incredible
€
1330.
Well done everyone!
Celebration of the Harvest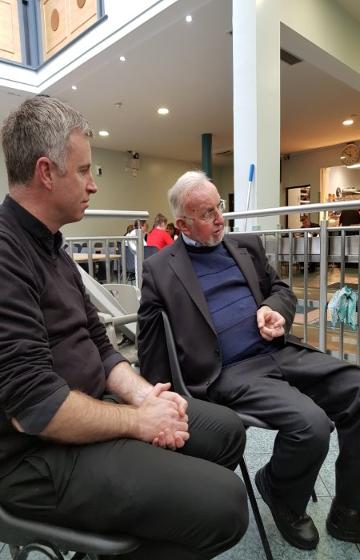 Our confirmation class visited the Capuchin Day Centre in Dublin to present our parish donations.
Reducing Anxiety in Children & Teenagers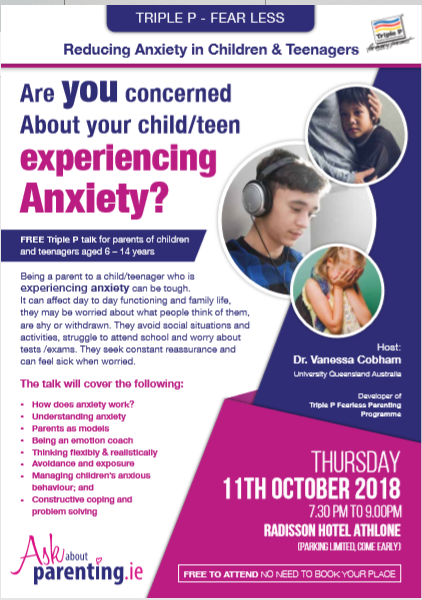 Clothes Recycling
€517 euros raised from our clothes recycling drive.
Money raised will help fund our book rental scheme.
Jersey Day was a great success and much needed funds were raised in aid of Tanzanian Heavenly Homes. Well done everyone! Carlow Rising!!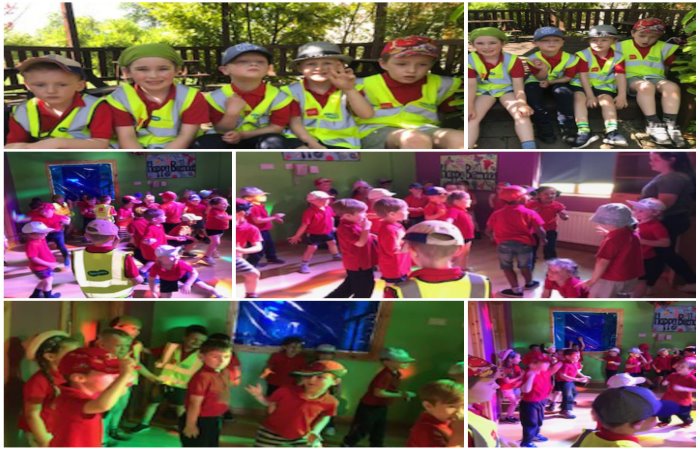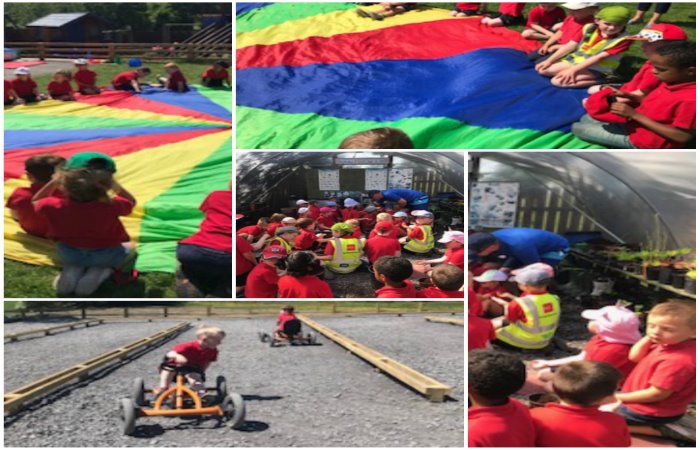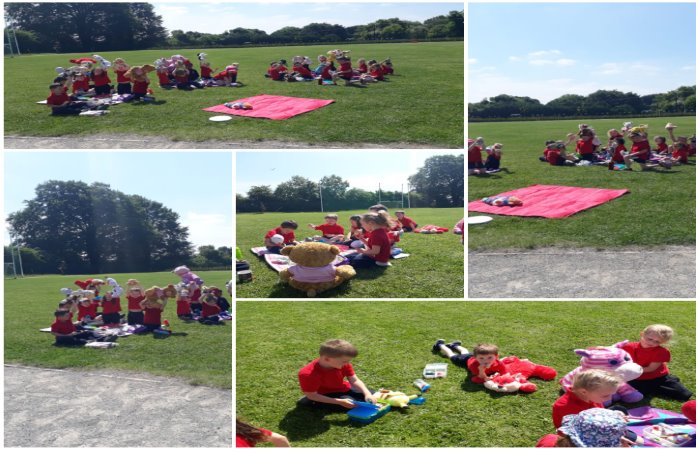 Tesco Bag Packing
We raised a fantastic €870
A HUGE thanks to all who helped out
All proceeds will go towards our sensory playground
A huge thank you to all who contributed to the 'Blue Day' on Friday!!
€480 raised for equipment in Tír na nÓg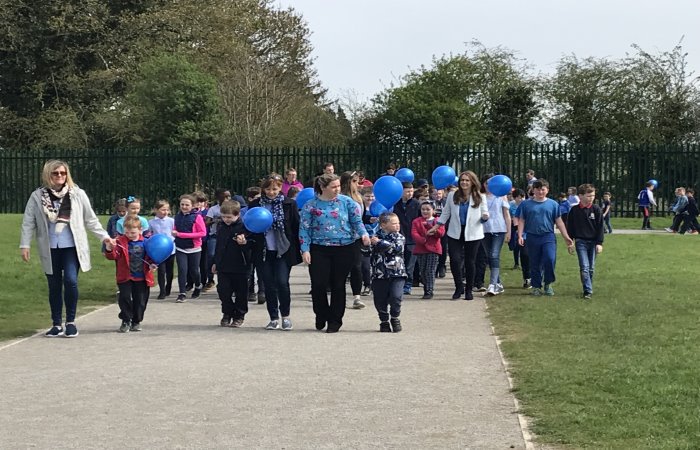 Our Young Entrepreneurs in 6th Class
Raising the Junior Entrepreneur Programme Flag
REME Ltd presents 'Book Buddies', chosen product for our JEP, pictured at our showcase day held on Friday 13th of April.
'To eat is a necessity, but to eat intelligently is an art'
Our Healthy Eating Committee have been busy teaching us how we can live happier lives by eating healthier food!
Anti Bullying Poster Competition
Winners of the Anti Bullying Poster competition!!
Well done to everyone who took part!!
We would like to thank everyone who bought
Easter Chicks in aid of Cancer Support Charity LARCC
We raised an incredible €540
Copyright St.Joseph's N.S. Rathwire